New $75 U.S. Gold Coin Stirring Buzz, Creating Controversy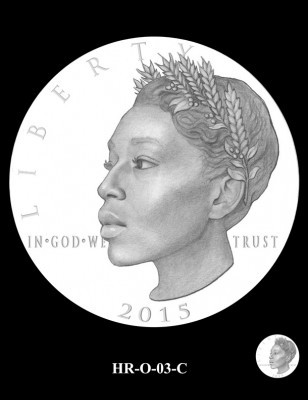 Have you seen the new design proposals for the $75 high-relief gold coin the U.S. Mint is planning to launch soon? The design proposals are certainly creating excitement and drawing criticism.
A black Miss Liberty? "Wonder Woman"? Why a $75 coin? Just three questions that have been stirring in recent days.
For the first time in history, the U.S. Mint is creating a $75 denomination coin, and with the introduction of a new coin denomination, the U.S. Mint sought a slew of potential designs to grace the new coin.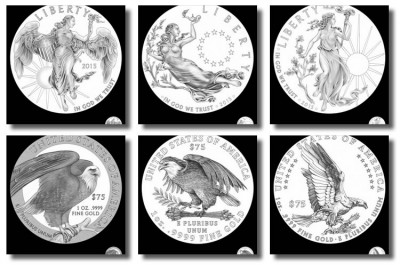 Foregoing the timelessly appealing Augustus Saint-Gaudens that first appeared on $20 gold double eagle coins in 1907 and was later resurrected in 1986 for use on the $5, $10, $25, and $50 American gold eagles, the U.S. Mint clearly is taking their coin designs in a whole new direction.
Two of the designs recommended by the Commission of Fine Arts feature a head of Miss Liberty with clearly African American features. Surely the United States is a far more diverse nation now than it was in the 1980s when the Saint-Gaudens design was rekindled for use on bullion coinage after a 50+ year retirement.
But many wonder if retooling Miss Liberty, a symbolic figurine which has Roman roots, to reflect the growing ethnic and racial diversity of the United States is artistically or symbolically appropriate.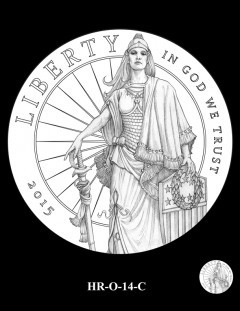 What really has many people up in arms is another design proposal for the $75 coin – a full-length depiction of Miss Liberty donning a helmet and torso armor.
In her right hand is held a sword and a Union shield defending Liberty in the left hand.
This design has many wondering if Wonder Woman fan fiction is finally hitting U.S. coinage.
Whatever design ultimately makes it to the newfangled $75 gold coin, the numismatic world is taking note – and may end up voting on the new design with its collective wallet.
Stay tuned…
About the author
Joshua McMorrow-Hernandez is a freelance writer and author who has contributed hundreds of online articles and blog posts, as well as published Images of America, Tampa's Carrollwood (Arcadia Publishing, 2013). Joshua is interested in a wide array of topics, and since 1992 has been heavily involved in numismatics, a topic about which he loves to research and write. His main area of focus is 19th and 20th century United States coins, but he also enjoys Canadian coins.