American Eagle Coin Sales for Week Ending September 26, 2014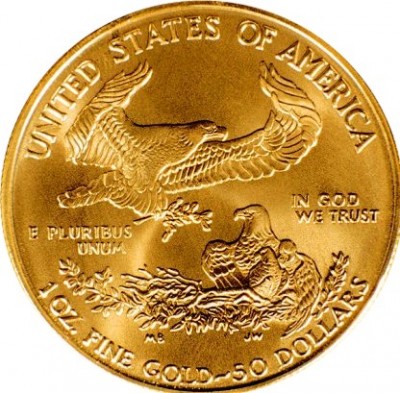 American Eagle Coin Bullion Sales for Week Ending September 26, 2014
As we enter autumn, the United States Mint is ramping up production of gold and silver American Eagle coins. For the week ending September 26, 2014, the United States Mint bullion coin sales data indicates growing demand for the American Eagle gold and silver coins as well as the American Buffalo gold coin.
Here's a look at month-to-month bullion coin sales data so far this month:
| | | |
| --- | --- | --- |
| | August 1-30 | September 1-26 |
| 1 Oz. American Silver Eagle | 2,007,500 | 3,050,000 |
| 1 Oz. American Gold Eagle | 21,000 | 44,500 |
| 1/2 Oz. American Gold Eagle | 0 | 5,000 |
| 1/4 Oz. American Gold Eagle | 6,000 | 8,000 |
| 1/10 Oz. American Gold Eagle | 25,000 | 25,000 |
| American Buffalo Gold Coin | 8,000 | 13,000 |

So far in the month of September, 51,500 ounces of gold American Eagles have been produced, up from just 25,000 in August.
Meanwhile, the American Buffalo gold coins are up to 13,000 ounces so far in September, as compared to only 8,000 last month.
Bolstered by a strong first quarter, U.S. Mint bullion sales look robust in 2014. Some 138,000 American Buffalo gold coins have been minted for the year, and 849,000 American Eagles representing 372,500 ounces of gold have flown out of the U.S. Mint.
What might these sales figures mean for the rest of the year as we head through the fourth quarter?
Looking Ahead For the 2014 American Gold Eagles, Parsing Silver Bullion Coin Production
At this point, it seems infeasible for the U.S. Mint to equal or come anywhere close to the 1.1 million ounces of gold sold in 2013. However, if current trends hold, it's possible to pass the 700,000- or even the 725,000-ounce threshold by the time the famous Waterford crystal ball drops over Times Square in New York to usher in 2015.
With gold hovering around $1,220 at the time of this writing, lower prices are opening many doors for cash-strapped bullion investors to make a move on acquiring gold coins.
Meanwhile, silver – like gold -- has also shown a downward price trend as of late, with prices below $18 an ounce. Again, this represents opportunities for silver investors who want to snap up silver bullion while prices are soft.
The U.S. Mint has already produced 1,042,500 more American Silver Eagle coins in September than were struck in August, and it's been a strong year overall for the ever-popular silver bullion coin series, with 31,161,000 pieces produced in 2014. The year could end with more than 40 million American Silver Eagles, thanks to a very healthy first quarter; this would be comparable to 2013, which saw production of 42,675,000 pieces.
About the author
Joshua McMorrow-Hernandez is a freelance writer and author who has contributed hundreds of online articles and blog posts, as well as published Images of America, Tampa's Carrollwood (Arcadia Publishing, 2013). Joshua is interested in a wide array of topics, and since 1992 has been heavily involved in numismatics, a topic about which he loves to research and write. His main area of focus is 19th and 20th century United States coins, but he also enjoys Canadian coins.