Why You Should Join the ANA – This Coin Club Offers Incredible Benefits & More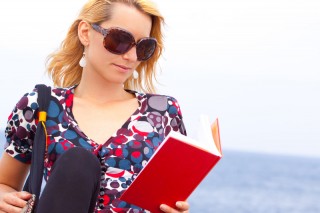 I've been a member of the American Numismatic Association (ANA) since 2010. As I've long come to learn over the years, there's simply no better major coin organization out there for new coin collectors, seasoned veterans, and everyone in between.
The ANA was first formed in 1891 and received a federal charter by U.S. Congress in 1912. The group, which is dedicated to learning about money and expanding interest in the study of numismatics, has since grown to some 28,000 members strong and is the largest such non-profit organization in the world.
The ANA offers a range of membership options varying from one year to lifetime membership and affords many benefits to its members. Perhaps one of the best perks is access to its Colorado Springs, Colorado, numismatic library – the largest circulating numismatic library in the world. Members also receive a subscription to The Numismatist, a widely acclaimed periodical loaded with information and news about numismatics and the coin market in general. The ANA Money Museum, also located in Colorado Springs, houses an incredible collection of rare and interesting coins, historical artifacts, and an operating coin minting machine.
Membership to the ANA also provides discounts for rental cars, insurance, and more.
The ANA has many affiliate clubs around the United States, and some of these organizations cater not just to local coin collecting crowds, but also specific coin series. Additionally, the ANA hosts two annual shows during the winter and summer. These major coin shows are held in various cities around the country and draw hundreds of coin dealers, thousands of attendees, and are often the site of a large coin auction.
Whether or not become an active member and attend the shows or would simply enjoy the benefit of receiving The Numismatist, discounts, and access to library materials (which can be sent on loan to your home), membership to the ANA is an investment that all coin hobbyists should make.
By accepting you will be accessing a service provided by a third-party external to https://coinvalues.com/