Brexit Pushes Gold, Silver Skyward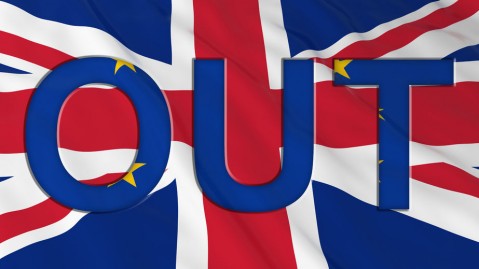 The Brexit has caused gold and silver bullion prices to skyrocket. After the United Kingdom voted by referendum to leave the 28-member European Union on June 23, 2016, world markets quickly responded with a rally on silver and gold bullion prices. When the bullion exchanges opened on Friday, June 24, per-ounce gold prices jumped from $1,263 to $1,322 in less than 24 hours. Silver responded similarly, with the white metal jumping 46 cents from $17.39 to $17.85 in that same period, and today both gold & silver are trading even higher.
Shaky conditions and fears of further market implications have caused bullion prices to only increase further during the last week of June. By July 1, gold buoyed upward to $1,345 and silver increased $2 more to $19.85. Given the fluctuations of the international scene as of late, it's likely gold and silver will continue holding or further increase.

What's going on? Why are silver and gold prices heading upward so rapidly after spending nearly two years at multi-year lows? In a word, "uncertainty." Right now, there are concerns that Scotland, where most people voted in favor of remaining with the EU, may move to secede from the United Kingdom so they can rejoin the EU as an independent nation.

Meanwhile, there are rumblings that Ireland my reunify in an effort to remain with the European Union. There's also the possibility that Northern Ireland, Scotland, and other areas of the UK that wished to remain connected to the EU, such as London and Gibraltar, could somehow be permitted to remain with the European Union whiles still under jurisdiction of the United Kingdom.

Whatever the case, Western Europe has not seen such geopolitical shakeups in more than 25 years, when the Eastern Bloc crumbled and East and West Germany unified as one nation following the fall of the Berlin Wall in 1989. Those were the days before the European Union wielded its economic might with a common currency among its member nations.

Thus, the Brexit isn't just a psychological blow to investors, but it also could potentially weaken the strength of the Euro as a popular unit of currency in the world market. Should the Euro lose a value against other currencies, namely the United States Dollar or the British Pound, then there could be broader market implications still.

Where will gold and silver bullion prices go as the Brexit drama continues unfolding? We'll continue reporting the developments here at Coin Values as the details unfold.

Stay tuned…

About the author
Joshua McMorrow-Hernandez is a freelance writer and author who has contributed hundreds of online articles and blog posts, as well as published Images of America, Tampa's Carrollwood (Arcadia Publishing, 2013). Joshua is interested in a wide array of topics, and since 1992 has been heavily involved in numismatics, a topic about which he loves to research and write. His main area of focus is 19th and 20th century United States coins, but he also enjoys Canadian coins.