Buy Bullion Coins On Cyber Monday? 'Tis The Season Of Silver & Gold Coins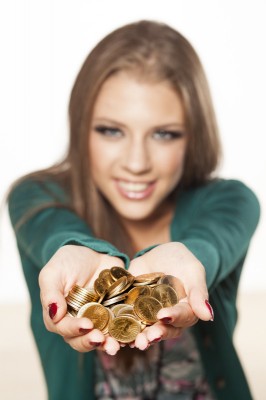 December 1 marks Cyber Monday in 2014, and perhaps you're wondering if you should buy silver and gold bullion coins while you're shopping for your family and friends. While silver and gold decorations may be on every Christmas tree, silver and gold bullion coins are stacking up in coin dealers' and bullion brokers' cases as they stock up on inventory to meet increasing demands over the holidays.
I suggest you check out the deals many numismatic coin dealers and bullion distributors will be offering during Cyber Monday, because it will be a perfect opportunity to capitalize on some potential savings when you buy bullion coins. And, even a deal like free shipping on your silver or gold coin order can help you enjoy a slightly larger overall personal return on your investment when you go to sell your bullion coins. After all, $10 saved on bullion coin shipping fees is $10 earned when you go to sell those same silver and gold coins later on.
While I've already seen some online coin dealers advertising 10 percent off savings on orders made during Cyber Monday, and other dealers are offering free coins with large purchases over certain dollar amounts, some bullion coin dealers are rolling out promotions aimed at getting you to buy silver and gold coins. If you buy bullion coins on Cyber Monday, then be on the lookout for the following types of promotions:
Reduced prices on silver art bars
Better-than-usual discounts on bulk orders of American silver eagle coins
Coupon codes for discounts on entire orders
Free shipping
TIP: Be sure to join silver and gold coin dealers' email subscription lists before you buy bullion coins. These coin dealers may send you valuable coupon codes and other promotional discounts.
Any of these deals can help put extra green in your pocket when you buy and sell bullion coins, so don't snooze, or you may lose on the chance to keep some more dough in your bank account. And who couldn't use a little extra help on saving money, especially during this very expensive time of year?
About the author
Joshua McMorrow-Hernandez is a freelance writer and author who has contributed hundreds of online articles and blog posts, as well as published Images of America, Tampa's Carrollwood (Arcadia Publishing, 2013). Joshua is interested in a wide array of topics, and since 1992 has been heavily involved in numismatics, a topic about which he loves to research and write. His main area of focus is 19th and 20th century United States coins, but he also enjoys Canadian coins.