Are Capital Plastics Coin Holders Worth The Price? Here's Why I Think They Are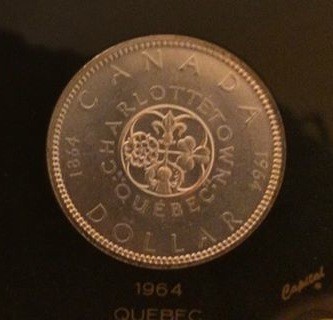 Coin collectors need a safe method for storing their coins, and there's no better way to keep and display coins than in a Capital Plastics coin holder. I've tried many different coin holders, albums, and cases over the years, but I continually find myself most satisfied and quite happy with the products Capital Plastics offers.
Capital Plastics produces several lines of different coin holders, but I'm going to focus this review on the most classic type of Capital holder: the three panel, screw-mounted design that's been popular with many coin collectors since at least the 1960s.
Oh, and by the way, I have absolutely no interest or stake in the Capital Plastics company. I do, however, have more than 20 years experience as a numismatist and have tried more types of coin holders than I can count. I'm sold on Capital Plastic coin holders and wouldn't buy anything else for my most valuable coins. And that's why I'm writing about Capital coin holders.
Capital Plastics Coin Holders – Why I Like Them
I received my first Capital Plastics three-panel holder during my early years in the hobby. I was 13 years old, but I already could tell the difference between a quality coin holder versus one that simply wasn't made well. Later on, as I began building my coin collection further, I decided to move away from cardboard folders and plastic coin envelopes with the aim of buying holders that are durable and look aesthetically appealing.
There are many coin storage supplies available that would've fit that bill, but I settled with Capital Plastics coin holders because I knew they last for years and would complement the beauty and eye appeal of the coins I'd house inside them.
I like that I can easily display my coins in the Capital Plastics products by simply propping the holders upon a small easel, and they are ideal for presenting coins that I want to show off.
My oldest Capital holder is more than 15 years old and it's still in great shape!
The typical three-panel Capital Plastics coin holder measures about a 1/2" thick, when accounting for the total thickness with the mounting screws installed. The overall dimensions range from 2" x 2" for individual coin holders all the way up to 8" x 14" and 12" x 12" for multi-coin sets.
The holders include two clear panels (for two-sided coin visibility) and one opaque panel (into which a coin sits inside a round portal), with the two clear panels sandwiching the opaque panel by the use of screw posts. The opaque panels usually come in a choice of two colors, white or black, but I've seen some that come in bolder colors, like red, blue, and green.
Prices start around $6 for the small, single coin holders and climb up to more than $100 for some of the 12" x 12" holders. 2" x 6" holders for the typical 5-coin proof set or partial mint set can be purchased for about $7 and 6-coin proof or mint set holders go for about $12. While I'm listing the "new" prices here, you can find plenty of gently used Capital Plastics holders on eBay for much lower prices.
Also, Capital Plastics offers custom-made coin holders. I have not taken advantage of this offer yet, but it is an option to consider if you want a coin holder specially made just for the coins you want to house.
Things To Consider When Buying Capital Plastics Coin Holders
For all the positive marks I give Capital coin holders, I think there are a few things to mention about these holders that may not appeal to some coin collectors. Namely is the price of these coin holders. Now, I think Capital Plastics holders are worth the price for the quality that offer and their overall, museum-level aesthetic quality.
But do you feel that spending $5 to $7 for a holder per individual coin is worth it in all situations? Probably not if you're seeking a storage or display solution for a common 1985 Lincoln cent. It might make more sense to spend $7 on protecting a worn 1909-S V.D.B. cent.
Another issue to consider is that Capital coin holders are a bit cumbersome to store and handle in bank security boxes or other tight spaces. Coin albums or coin tubes may work better for you if you store your coins in a safe, security box at the bank, or another storage method offering only limited space.
Whatever you do, don't drop these plastic coin holders! The panels can get scratched, and they can easily crack upon hitting the floor after a drop or suffering another type of serious blow. However, unless you're going to be placing a Capital coin holder in the hands of the Samsonite luggage gorilla (remember him?) or a rambunctious two-year-old toddler on a sugar high, your Capital coin holder should be perfectly safe. Like I'd stress for all products of value, if show a little respect to it, it will return the favor.
All in all, I swear by Capital Plastic coin holders. They make perfect sense for coin collections of moderate to high value or for coins with sentimental value. These products are definitely worth their price, and if you want protection that will last your coins for decades, then Capital Plastics coin holders are what you're seeking.
About the author
Joshua McMorrow-Hernandez is a freelance writer and author who has contributed hundreds of online articles and blog posts, as well as published Images of America, Tampa's Carrollwood (Arcadia Publishing, 2013). Joshua is interested in a wide array of topics, and since 1992 has been heavily involved in numismatics, a topic about which he loves to research and write. His main area of focus is 19th and 20th century United States coins, but he also enjoys Canadian coins.