Coin Shows for the Week of August 13-August 19, 2015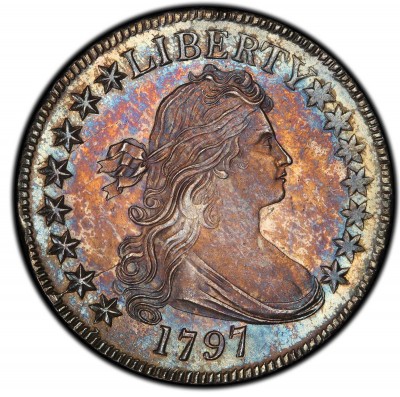 Coin shows are a great venue for meeting other numismatists, buying and selling coins, and learning something new about the pastime you love. Hundreds of coin shows are staged around the United States each year, some quite large and others small.
Regardless of size, they all offer enriching opportunities for the coin collector, coin investor, and anyone who enjoys studying money. Coin shows are usually hosted or at least sponsored by coin clubs, which take an active part in promoting the hobby and expanding the ranks of the coin collecting community.
Here's a look at just some of the coin shows happening around the United States during the week of August 13-19, 2015:

American Numismatic Association World's Fair of Money, Chicago, IL – August 11-15, 2015
This is one of the biggest annual coin shows in the United States and a destination event for coin collectors, coin dealers, and other individuals in the industry. The ANA World's Fair of Money, held at the Donald E. Stephens Convention Center in Chicago, will have more than 1,000 table-holders and coin dealers, auctions, seminars, and other special events. One of the highlights will be the ANA Museum Showcase, featuring rare coins from the Edward C. Rochette Money Museum. Young visitors will enjoy the interactive Kids Zone. Admission is $6 for the public and free for ANA members. Saturday, August 15, offers free admission for all. For more information, check out the ANA's 2015 World's Fair of Money website.

Low Country Summer Coin Show, Ladson (Charleston), South Carolina – August 14-16, 2015
The Low Country Summer Coin Show is being held at the Exchange Club Park Fairgrounds at 9850 Highway 78 on Friday from 12 PM to 6 PM and Saturday from 9 AM to 6 PM. Parking and admission are both free and there will be up to 50 tables on the bourse. For more information, contact Richard Smith at (843) 797-1245 or check out the Low County Coin Club website.
About the author
Joshua McMorrow-Hernandez is a freelance writer and author who has contributed hundreds of online articles and blog posts, as well as published Images of America, Tampa's Carrollwood (Arcadia Publishing, 2013). Joshua is interested in a wide array of topics, and since 1992 has been heavily involved in numismatics, a topic about which he loves to research and write. His main area of focus is 19th and 20th century United States coins, but he also enjoys Canadian coins.