Coin Shows for the Week of July 3-9, 2015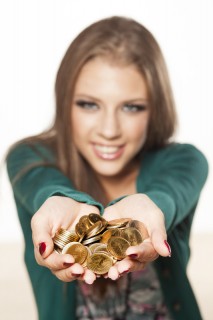 If you're looking for coin shows in your neck of the woods during the week of July 3-9, 2015, you're in luck, as there are several coin show events happening. Coin shows are a great place to meet fellow coin collectors, hear lectures, buy and sell coins, and have an overall good time with wonderful numismatic company.
There are few things more enjoyable than spending an afternoon strolling the bourse and checking out all the displays by coin dealers, coin collectors, and other presenters. You may even make a few new friends!
Here are a few coin shows happening throughout parts of the United States for the week of July 3-9, 2015:

Clearwater Coin Show, July 2-5, 2015, Innisbrook, Florida
The Innisbrook Golf and Spa Resort, at 36750 Highway 19 North, will be hosting the Clearwater Coin Show in the Inverness Ballroom. The show runs from July 2-5, though July 2 will be coin dealer setup day. The coin show's hours are from 9:30 AM through 5:30 PM Friday and Saturday and 9:30 AM through 3 PM on Sunday. 125 tables are slated for the event. For more information, contact Ed at (727) 482-4956 or by email at This email address is being protected from spambots. You need JavaScript enabled to view it.
Coin, Currency, & Stamp Show by Universal Coin, July 5, 2015, Fairview Park, Ohio
Universal Coin's Coin, Currency & Stamp show will be held at the American Legion Post #42, 22001 Brookpark Road from 10 AM through 3 PM on July 5. Admission is free, and 36 to 40 tables are expected. For more information, call John Cotleur at (440) 864-7473
Monthly Gold Coast Coin Show, July 5, 2015, Hallandale, Florida
The Monthly Gold Coast Coin Show will be hosted by the Gold Coast Coin Club of Hollywood at Mardi Gras Casino, 831 North Federal Highway. The coin show runs from 9:30 AM through 3 PM and admission is free. For more information, contact Mark Eshleman at (954) 242-5561 or check out http://www.goldcoastcoinclub.coom/index.html
Orlando Coin and Money Show, July 5, 2015, Maitland, Florida
The Orlando Coin and Money Show will be held at the Maitland Civic Center Venue on the Lake at 641 S. Maitland Avenue from 9 AM through 5 PM on July 5. Admission is free for the coin show, which will have 20 to 30 tables, and there will be hourly door prizes. All children under age 12 in attendance will also receive a free coin! For more information, please contact Jason Lowery at (407) 730-3116, by email at This email address is being protected from spambots. You need JavaScript enabled to view it., or check out the website at http://www.maitlandcoinshow.com
By accepting you will be accessing a service provided by a third-party external to https://coinvalues.com/