Coin Shows for the Week of July 31-August 6, 2015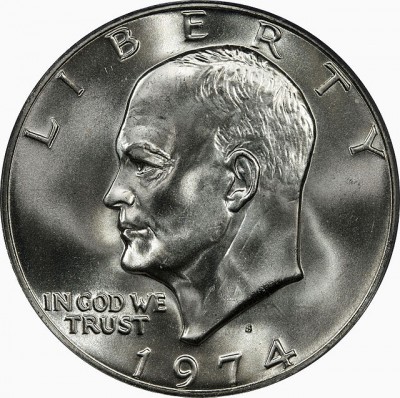 Summer is heating up for a lot of the nation, and so, too, are the number of coin shows around the United States. There are numerous coin events happening around the country for the week of July 31 through August 6, 2015, including several that have been listed here for your convenience.
Coin shows are a fantastic place to meet like-minded individuals, talk with coin dealers, introduce yourself to attending coin clubs, buy the coins you've been looking for and, of course, learn something new about the hobby you love. Coin shows range in size from small events that are held in restaurant meeting rooms and motel conference centers on up to major city arenas and convention centers.
Here is a look at the various coin shows happening around the United States this week:
Coin, Currency & Stamp Show by Universal Coin in Fairview Park, Ohio – August 2, 2015
Universal Coin's Coin, Currency & Stamps show is scheduled to occur at American Legion Post #42, at 22001 Brookpark Road in Fairview Park, Ohio, on August 2 from 10 AM to 3 PM. While early birds aren't permitted, admission is free for this monthly coin show. There are slated to be 36 to 40 tables at this coin show. For more information, contact John Cotleur at (440) 864-7473.

Gold Coast Coin Show by Gold Coast Coin Club of Hollywood in Hallandale, Florida – August 2, 2015
The monthly Gold Coast Coin Show will be held at Mardi Gras Casino in Hallandale, FL. Presented by the Gold Coast Coin Club of Hollywood, this coin show has free admission and a wide range of coins for sale. The coin show will be open to the public from 9:30 AM to 3 PM at 831 North Federal Highway. For more information, contact Mark Eshleman at (954) 242-5561. You can also find out more via the Gold Coast Coin Club's website: http://www.goldcoastcoinclub.com/index.html

1st Sunday Coin Show in Palantine, Illinois – August 2, 2015
The 1st Sunday Coin Show will be held at the Holiday Inn Express at 1550 East Dundee Road. For more information about times, admission, or answers to any other questions, contact Joe by phone at (815) 479-0350.
Orlando Coin And Money Show in Maitland, Florida – August 2, 2015
The Orlando Coin And Money Show will be held at the Maitland Civic Center Venue on the Lake at 641 South Maitland Avenue from 9 AM to 5 PM. Admission is free and hourly door prizes will be given away. All children under the age of 12 will also receive a free coin. 20 to 30 tables are expected. For more information, contact Jason Lowery by phone at (407) 730-3116 or via email, This email address is being protected from spambots. You need JavaScript enabled to view it.. The coin show's website also has more information: http://www.maitlandcoinshow.com
About the author
Joshua McMorrow-Hernandez is a freelance writer and author who has contributed hundreds of online articles and blog posts, as well as published Images of America, Tampa's Carrollwood (Arcadia Publishing, 2013). Joshua is interested in a wide array of topics, and since 1992 has been heavily involved in numismatics, a topic about which he loves to research and write. His main area of focus is 19th and 20th century United States coins, but he also enjoys Canadian coins.