United States Coin Shows for the Week of September 3-9, 2015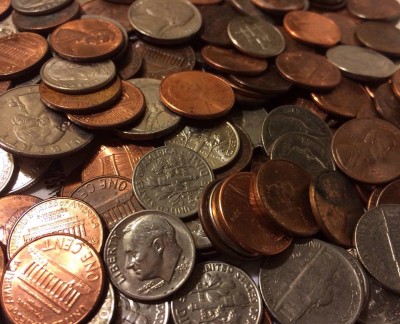 Attending coin shows is a great way to meet new numismatic friends, trade or buy and sell coins, learn things about the hobby you love and, of course, enjoy a colorful stroll on the coin show bourse. There is almost always a coin show happening somewhere in the United States each weekend, and there are several going on during the week of September 3 through September 9, 2015.
Many coin shows are hosted by coin clubs, and they can range from small coin groups with a few members up to large-scale organizations such as the American Numismatic Association. Whether you go to a small coin show or a larger affair, you will find it a great place to spend your time.
Here is a rundown of just a few of the coin shows happening during this first weekend of September 2015:
Universal Coin, Currency & Stamp Show, Fairview Park, Ohio September 6
The Universal Coin, Currency & Stamp Show will be held at American Legion Post #42 on 22001 Brookpark Road from 10 AM to 3 PM. While no early birds are permitted, admission is free and there will be around 40 tables. For more information, please contact John Cotleur, 440-864-7473
Orlando Coin And Money Show, Maitland, Florida September 6
The Orlando Coin And Money Show will take place at the Maitland Civic Center Venue on the Lake, 641 South Maitland Avenue. The coin show will run from 9 AM to 5 PM and is admission is free. There will be hourly door prizes and children 12 and under will receive a free coin just for attending the coin show, which will have 20 to 30 tables. Contact Jason Lowery at 407-730-3116 for more information.
1st Sunday Coin Show, Palatine, Illinois September 6
The 1st Sunday Coin Show will be unfolding at the Holiday Inn Express at 1550 East Dundee Road. Please contact Joe at 815-479-0350 for more information.
About the author
Joshua McMorrow-Hernandez is a freelance writer and author who has contributed hundreds of online articles and blog posts, as well as published Images of America, Tampa's Carrollwood (Arcadia Publishing, 2013). Joshua is interested in a wide array of topics, and since 1992 has been heavily involved in numismatics, a topic about which he loves to research and write. His main area of focus is 19th and 20th century United States coins, but he also enjoys Canadian coins.