Fly American Silver Eagles, Fly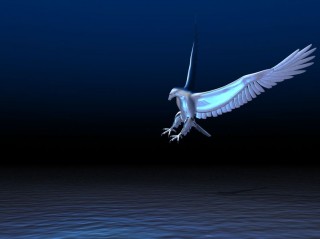 Barely halfway into October, it's safe to say that the United States Mint looks well on its way to smashing last year's record production of American silver eagles. In 2014, the U.S. Mint struck 44,006,000 American silver eagles; already, into just the first full week of October, the Mint has issued 37,129,500 silver eagles. If the distribution figures from over the past few months continue for the rest of the year, the U.S. Mint will easily exceed the 45-million mark for American silver eagles in 2015. In fact, the U.S. Mint recently halted production as they exhausted virtually all of their silver bullion planchets and had to wait for more to arrive before silver eagle production could resume.
What do these staggering production figures mean, and why is the U.S. Mint producing so many silver eagles? Demand for these popular silver coins has risen remarkably in response to the falling price of bullion since 2014. In July 2014, silver prices hovered above $20 per ounce. By November of that year, they were on a steady slide below $16, and prices have bounced between $14 and $16 since.

Of course, silver prices won't stay in that $14-to-$16 range forever. They will either soon start creeping up above $20 again or could potentially slide even further, perhaps even dipping into the $10 to $12 range at some point. Analysts can't predict the future, and neither can bullion investors. But it seems many buyers are taking the opportunity to buy silver coins now while prices are at long-time lows.
Just how "low" are these low bullion prices? It's a matter of relativity. In April 2011, silver bullion was pushing nearly $50 an ounce, up from less than $5 per ounce in 2000. However, silver prices had spiked to $50 before, back in 1980, when there was a major run on both silver and gold bullion.

In other words – and this is a lesson for those new to investing in bullion – silver and gold prices fluctuate. That is, silver and gold bullion doesn't necessarily keep going up in value. So, investors need to view buying gold and silver bullion as if it is gambling. There is a chance that silver and gold prices will keep going up, but they may also go down.

For now though, bullion buyers are clearly not hedging any bets – they are buying bullion coins such as American silver eagles in unprecedented numbers, and there's no telling when the trend could end.

Stay tuned.
By accepting you will be accessing a service provided by a third-party external to https://coinvalues.com/