Gold and Silver Bullion Prove Themselves in 2016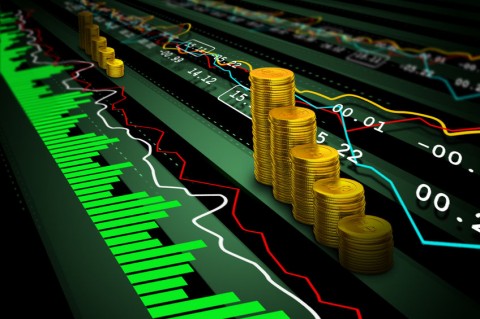 ​Gold bullion is becoming a safe-haven investment for irate investors. The current performance of the stock market is causing investors to flock to other investments, one being gold. For the past few years, the price of gold has fell to as low as $1,050.72 from its all-time high of over $1,900 in 2011. After years of grief for precious metal investors, gold finally hit a three-year high. Gold is currently trading at around $1,120 an ounce which is quite close to the technical resistance level of $1,150. With the current momentum on gold's side, a break above this technical holding level could mean big things for gold bullion investors.
Many investors are moving their assets into gold bullion because of the anxiety and losses the stock market has brought as of late. Taking recent data into consideration, gold has proved to be one of the best investments of the year thus far as the stock market has been one of the worst. The metal is looking at a near 5.5% return, which was not expected after December's interest-rate hike.
Silver has not been left in the dust. Although gold has outperformed silver so far, silver has experienced about a 5% price increase. The price of silver is at around $14.56, which is less than $0.50 away from its $15 technical resistance level.
As gold and silver bullion investors are finally experiencing a comeback after years of losses, platinum and palladium investors are not sharing the same joy. Platinum and palladium have taken 1% and 11% hits, respectively, thus far in 2016.
With rising demand for gold and silver bullion, miners are actually slowing production. Many mines are finding difficulties finding the quality of ore they had before and are struggling with tremendous overhead expenses. This may lead to tremendous upward pressure on prices due to low supply.
If gold and silver break above their technical levels and supply becomes scarce, the prices should logically experience upward pressure and even more demand showing the true potential of the metals. Although no one has a crystal ball with market insight, the fundamentals are definitely strong and many investors are getting in on gold and silver bullion while it is cheap.
*These are solely the opinions of Bullion Shark, LLC and are not intended to be used as investment advice. Please consult and investment adviser before investing.*
About the author
Bullion Shark
is a rare coin and precious metal dealer, who specializes in precious metal analysis, news and information. With an in-house editorial team of experienced bullion and rare coin dealers, you can be assured you will be reading only premium content. Feel free to request a post on a topic you wish to further increase your knowledge on. Check out our
Bullion Shark Blog
for even more news and analysis!