Investing In Silver & Gold World Bullion Coins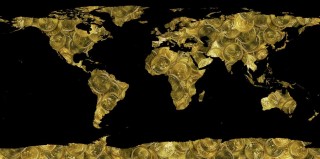 Gold and silver world bullion coins offer investors a multitude of options for investing in precious metals. While the beautiful silver and gold American Eagles are popular investment coins for bullion traders, it seems more and more people these days are looking beyond the tried-and-true United States bullion coins and are also indulging in coins from myriad other world mints. From Canada to China, Kazakhstan to the United Kingdom, more nations around the world than ever before are offering gorgeous, government-backed bullion coins.
This wide selection of world bullion coins offers several practical and numismatic benefits, including:
A wider choice of fractional silver and gold sizes
A greater number of alternatives when one nation's bullion program is oversold (such as was the case with the American Silver Eagle coins in summer 2015)
A broader array of designs for topical and world coin hobbyists to collect
Greater opportunities for liquidity in nations where said coins are produced
The list of world governments that presently offer bullion coins seems to be expanding by the year. Here is a list of nations currently offering silver and/or gold bullion coins as of late 2015:
Armenia
Australia
Austria
Benin
Canada
China
Israel
Kazakhstan
Malaysia
Mexico
New Zealand
Poland
Russia
Somalia
South Africa
Ukraine
United Kingdom
United States
Over the years, other nations, including France, Switzerland, and the USSR have also offered silver or gold bullion coins, which remain for sale in the secondary market today. All of these nations offer silver and gold coins in a wide range of standard fractional sizes, which means they cater to a varied base of investors representing a wide range of budgets and investing goals.
Where Can You Buy World Bullion Coins?

Generally speaking, the easiest method for buying world bullion coins is to purchase them through a bullion distributor. Many of these silver and gold dealers sell to both domestic and international customers. In the case of United States silver and gold coin dealers, there are many to choose from. Check out our coin dealer page for a few, and there are many other competent bullion coin dealers in the United States.
Pricing on world bullion coins often varies on the basis of popularity and availability, so it's a good idea to shop around and do some price checking before committing to an order – especially when you plan to buy thousands of dollars in bullion coins. After all, the difference of even just 25 cents over spot on the price of a certain bullion coin between one dealer and another can mean a difference of hundreds of dollars or more on large orders.
By and large, the options are many when it comes to buying world bullion coins. So, if you're in the market to buy silver or gold bullion coins, there has truly never been a more exciting time to add precious metal coinage to your portfolio or collection.
By accepting you will be accessing a service provided by a third-party external to https://coinvalues.com/