Ronald & Nancy Reagan to be Featured on Coins in 2016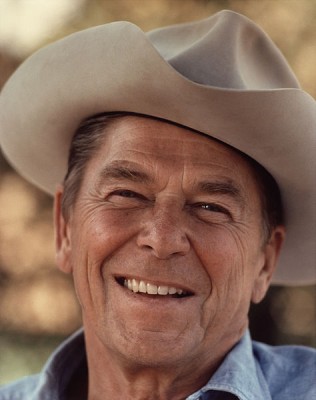 The United States Mint has announced it will release coins honoring Ronald Reagan and Nancy Reagan in 2016 as part of the Presidential $1 coin series. Ronald Reagan, who served as the 40th president of the United States from 1981 through 1989, was not originally slated to make an appearance among the Presidential $1 coin series.
In the Presidential $1 coin series, sequential succession has been key to determining which former deceased presidents would be honored among the coins. Since Jimmy Carter is still living, and the Presidential $1 Coin Act of 2005 (Public Law 109-145) clearly states living former or current presidents cannot appear on the coins, Reagan was not originally scheduled to make an appearance on any coin in the series. That would have originally left Gerald Ford, who directly preceded Carter in the presidency but died in 2006, as the last former president to appear among the Presidential $1 coins.
The law is less precise about the matter of sequential ordering among the numismatically honored former presidents. So, an interpretation of that law would permit skipping Carter to place Reagan, who is currently the most recent deceased president, to be honored on a coin.
As is customary with the $1 coin series, a $10 commemorative gold eagle coin will concurrently be struck honoring the respective president's spouse. In that case, a $10 Nancy Reagan First Spouse coin will be released alongside the Ronald Reagan dollar. That will make Nancy Reagan the first living person to be honored on a coin since Eunice Kennedy Shriver appeared on the commemorative 1995 Special Olympics silver dollar.
About the author
Joshua McMorrow-Hernandez is a freelance writer and author who has contributed hundreds of online articles and blog posts, as well as published Images of America, Tampa's Carrollwood (Arcadia Publishing, 2013). Joshua is interested in a wide array of topics, and since 1992 has been heavily involved in numismatics, a topic about which he loves to research and write. His main area of focus is 19th and 20th century United States coins, but he also enjoys Canadian coins.