Should You Invest In Silver Bullion?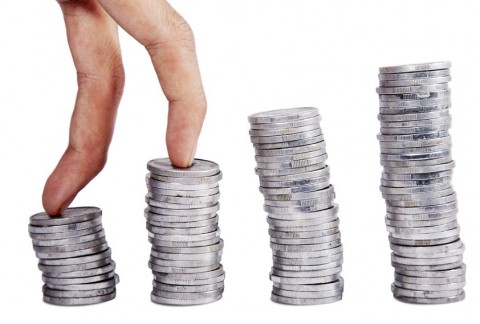 Silver bullion is a great way to invest in the precious metals without paying the astronomical prices that come with a gold investment. An ounce of silver costs just over $14 without premiums, while an ounce of gold costs around $1,100 without premiums. For those who are new to the world of gold and silver bullion, a premium is the small price you pay over the spot price of the metal. Here the top three reasons an investment in silver bullion may be beneficial to a portfolio.
1. High Demand
Demand for silver bullion has never been higher. The industrial and medical uses for the metal are increasing every year along with consumer demand. For example, demand for the 2016 Silver Eagle has already surpassed expectations. Around 2.7 million of these U.S. silver coins were sold on the first day of sales. With that aside, 2015 Silver Eagle sales totaled 47,000,000, which is a record high. This increase in demand may very well lead to an increase in the price of the metal if the law of supply and demand kicks in. If a price jump doesn't occur, a premium increase will, as seen when the U.S. Mint temporarily sold out of Silver Eagles in 2015. Demand for these silver coins has continually increased over the past several year.
2. Low Prices
Silver is currently at multi-year lows. In 2011, the metal hit $49 and has seen a downward slope ever since. Some small rebounds have occurred but nothing compared to the rally in 2011.However, this should be looked at as a diamond in the rough. Silver is now the most affordable it has been in years allowing for an opportunity to stockpile the metal at a low price. An ounce of silver can be bought for under $20 with premiums, which is a good value when compared to 2011 levels.
3. Mining Overhead
When the height of the precious metals market hit, miners invested in expensive machinery to increase output and efficiency. Now that prices are at these levels, miners are having trouble keeping up with their overhead. Low-grade ore and pay-dirt is not helping matters. This means that miners need to work harder to get gold and silver out of the ground.
Silver bullion is becoming harder to come by as demand consistently increases and scarcity arises. With prices at these levels, the fundamentals point towards a trend reversal bringing about higher prices. The fundamentals for silver are strong, which shows that an investment in the metal may be quite beneficial to a portfolio.
*These are solely the opinions of Bullion Shark, LLC and are not intended to be used as investment advice. Please consult an investment adviser before investing.*
About the author
Bullion Shark
is a rare coin and precious metal dealer, who specializes in precious metal analysis, news and information. With an in-house editorial team of experienced bullion and rare coin dealers, you can be assured you will be reading only premium content. Feel free to request a post on a topic you wish to further increase your knowledge on. Check out our
Bullion Shark Blog
for even more news and analysis!