United States Coin Shows For September 17-30, 2015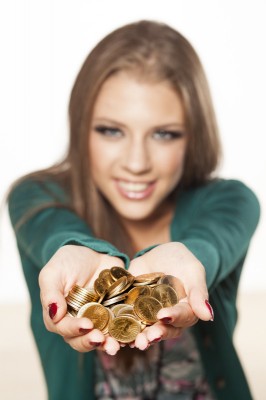 Coin shows provide a great venue for buying and selling coins, meeting other numismatists and coin professionals, and learning more about the pastime you love. Coin shows are usually held by coin clubs that range in size from a few dozen members to organizations as large as the American Numismatic Association, which presently boasts some 30,000 members.
At Coin Values, we usually list coin shows that are happening on a weekly basis, but since we have received information on just one coin show for the last weekend of September, we will be including that show in with the list of other coin shows happening during the weekend of September 26-27, 2015.
57th Annual Fall Indiana, PA Coin Show, Indiana, Pennsylvania September 19, 2015
The 57th Annual Fall coin show in Indiana, PA, is taking place at the S&T Bank Arena at 497 East Pike Road. The show runs from 10 AM to 5 PM, and there will be a Coins 4 Kids program taking place at 1 PM. For more information, contact John F. Busovicki at (724) 254-2471.
3rd Sunday Coin Show, Itasca, Illinois September 19, 2015
The 3rd Sunday Coin Show will be held at the Holiday Inn, 860 West Irving Park Road. Call Joe at (815) 479-0350 for more information.
2015 International Coin Fair, Saint Charles, Missouri September 19, 2015
The 2015 International Coin Fair will be held by the World Coin Club of Missouri at American Legion Post 312, located at 2500 Raymond Drive. The coin show will be go from 9 AM to 4 PM and admission is free as is parking. While the show is focused on world coins, U.S. coins will also be bought and sold. For more information, please call Steven Erdmann at (636) 296-0623.
Tazwell Numismatic Society 55th Annual Coin Show, Pekin, Illinois September 20, 2015
The Tazwell Numismatic Society will hold its 55th annual coin show at Pekin Moose Lodge, 2605 Broadway Road from 9 AM to 3 PM. Admission is free and there will be 45 tables at this event. If you would like more information, please contact Steve Rassi at (309) 263-0739.
Isle Casino Coin Show, Blackhawk, Colorado September 20, 2015
The Isle Casino Coin Show will be held at Isle Casino, 401 Main Street. There will be 55 coin dealer tables and admission is free.
Rochester Area Coin Expo, Henrietta, New York September 27, 2015
The Rochester Area Coin Expo will be held at the RIT Inn and Conference Center at 5257 W. Henrietta Road. Admission is free and there will be 20 coin dealers and 30 tables. Free appraisals will be offered.
About the author
Joshua McMorrow-Hernandez is a freelance writer and author who has contributed hundreds of online articles and blog posts, as well as published Images of America, Tampa's Carrollwood (Arcadia Publishing, 2013). Joshua is interested in a wide array of topics, and since 1992 has been heavily involved in numismatics, a topic about which he loves to research and write. His main area of focus is 19th and 20th century United States coins, but he also enjoys Canadian coins.