5 U.S. Coins to Watch in 2015 & Why I Think They Will Be Hot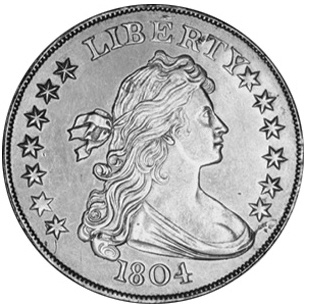 Will 2015 be a hot year for U.S. coins? It's a similar question that we ask at the beginning of each and every year. Surely, some years are better than others for the U.S. coin market. In the last five years especially, we've seen U.S. coins endure some ups and downs, but through it all, I've noticed some areas of stability and even growth. Rare U.S. gold coins have enjoyed heightened popularity thanks to the sale of the 1,400+ Saddle Ridge Hoard gold coins that were found buried in tin cans in Northern California. Meanwhile, Morgan silver dollars have been perennially popular and continue to enjoy strong marketplace demand.
While I think 2015 will continue to be good for pre-1933 U.S. gold coins and Morgan silver dollars, there are other areas of the coin industry that I believe will also see sparks fly this year. Here are just a few reasons why I'm excited about the coin market in 2015:
Coin collectors continue to spend more money as we shed away the burdensome effects of the Great Recession
2015 marks the 50th anniversary of U.S. copper-nickel clad coinage
The American gold and silver eagle coins will see their 30th annual issues in 2015
The sale of the exquisite D. Brent Pogue collection beginning in May 2015, which will include rare U.S. coins such as the 1804 silver dollar and 1822 $5 gold half eagle
Certainly a lot is happening for U.S. coins in 2015, and I think these four events will enthuse coin collectors and coin investors alike. I also believe there are at least five U.S. coins that stand to benefit from these current affairs. These five coins include:
American silver eagles – The American silver eagle is more than just a bullion coin these days. They've increasingly been embraced by numismatists who enjoy collecting the various varieties of the silver eagle coins (burnished proofs, reverse proofs, and the scarce 1996 silver eagle, among other pieces). With the 30th anniversary of this popular silver coin, I believe there will be increased interest in collecting American silver eagles and assembling uncirculated and proof sets of these beautiful coins.
Washington quarters – They became hot with the debut of the 50 States quarters in 1999, and I think Washington quarters will enjoy a resurgence in popularity once again with the 50th anniversary of copper-nickel clad coins this year. Copper-nickel clad Washington quarters are generally common and inexpensive. However, there are some issues worthy of the collector's attention, including all 1982 and 1983 quarters (which are scarce in uncirculated grades) and high-end certified Washington quarters, especially those grading MS-66 or better.
Kennedy half dollars – The 2014 commemorative Kennedy coins inspired interest in the long-running half dollar series, and I think the 50th anniversary of cupro-nickel coinage in 2015 will encourage buyers to flock to the Kennedy half dollar series. Whether or not increased interest in the series pushes prices upward still remains to be seen, but expect to see more Kennedy half dollars filling up coin albums this year as coin collectors tip their hats toward this beloved series.
Eisenhower dollars – We don't often think of Eisenhower dollars as an area of growth in the coin hobby, and that's a shame, really, because this concise series really has a lot to offer: silver coins, varieties, relatively low mintages, and extreme scarcity in the upper mint-state grades. Try finding an honest-to-goodness MS 65 Eisenhower dollar. If you can find one, it will probably cost you a pretty penny -- perhaps even two pretty pennies. With eyes turned toward the aging copper-nickel coins and the 2015 release of the Dwight D. Eisenhower Presidential $1 coin, the 1970s Eisenhower dollar series could enjoy some much-deserved attention.
All early dollars – Whether you're talking about Flowing Hair dollars or Draped Bust dollars, these two old series – both of which are rooted in the 1700s – are extremely scarce. Even owning just one coin from either of these two coin series is a true achievement and the mark of somebody who appreciates the history of U.S. coins and the history of our nation as a whole. As the Pogue sale hits the auction block and one of the few 1804 silver dollars soon finds a new owner, 2015 is the time that we'd expect to see renewed interest in these classic, and rare, U.S. coins.
While these insights should not be considered investment advice (since absolutely nobody can predict what the coin market is going to do at any point in the future), it's safe to say that the five U.S. coins I've discussed above are poised to see larger collecting fan bases and are certain to enjoy the spotlight as the hands of time wind through what should be an exciting 2015.
About the author
Joshua McMorrow-Hernandez is a freelance writer and author who has contributed hundreds of online articles and blog posts, as well as published Images of America, Tampa's Carrollwood (Arcadia Publishing, 2013). Joshua is interested in a wide array of topics, and since 1992 has been heavily involved in numismatics, a topic about which he loves to research and write. His main area of focus is 19th and 20th century United States coins, but he also enjoys Canadian coins.