US Mint Opens 2018 World War I Silver Dollar Design Competition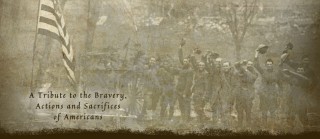 The United States Mint recently unveiled a design competition for a 2018 silver dollar honoring the centennial of America's involvement in World War I. The coin design contest opened February 29, 2016, and invites artists who are U.S. citizens and/or permanent residents who are 18 years of age of older to submit their design proposals for the commemorative silver dollar.
The 2018 silver dollar design contest will unfold in two phases. In the first phase of the design contest, which closes on April 28, artists are allowed to submit their contact information and three to five samples of work. Up to 20 applicants will be selected by an expert jury during this phase of the contest. On May 31, selected artists will be notified to submit obverse and reverse designs for the coin, along with plaster galvanos; they will also receive $1,000. The winner will be announced in January 2017 and receive a $10,000 prize as well as have his or her initials placed on the coin.
The winner will also be officially listed as a coin designer by the United States Mint and have his or her name listed in all official U.S. Mint certificates, promotional offerings, and other documents pertaining to the coin. Entrants must not have engaged in any criminal, infamous, or dishonest conduct and must use an original design. While the coin design contest is therefore not open to "just anyone," the more challenging part still is this: how does one capture the essence of America's involvement in World War I on two tiny round canvasses measuring just 38.1 millimeters in diameter? Indeed, the artist up to this task will have surely earned their $10,000!
No matter what, it is an exciting opportunity for eligible Americans to carve a small but important niche for themselves in the proud tradition of United States Mint coin designers. What's more, their contributions to numismatic art will help them leave behind an enduring legacy. The winning designer will also have the distinction of creating a coin that honors one of the most important world events of the 20th century.
"This truly is an opportunity to capture the sentiment and patriotism of the time," says Principal Deputy Director of the United States Mint Rhett Jeppson in an official statement. "The coin will help future generations understand and appreciate the impact of what was called 'the war to end all wars.'"
By accepting you will be accessing a service provided by a third-party external to https://coinvalues.com/