Where Can You Find New Coins for Your Collection?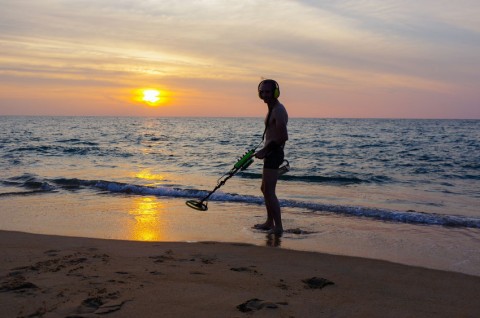 Are you looking for new coins to add to your coin collection? There are various avenues coin collectors use for finding new coins to add to their collections, and below I'll describe the various common methods you can use to find new coins for your collection.
Circulation – This is where most coin collectors start looking for new coins. From pocket change to bank rolls, the various channels of circulation encompass all of the different avenues in which coins circulate to fulfill the needs of commerce. Coins found in circulation can be acquired for face value, which is certainly one of the least expensive methods for building a coin collection. Why, perhaps the only cheaper way to build a coin collection is if you were simply gifted the coins you want, tax-free. Barring that, circulation is the best way to add coins to your collection at the lowest price, but of course, it might be hard to find certain new coins this way – especially those of the present year, which usually don't turn up with any real frequency in circulation until later in the issue year, if even then.
The United States Mint – Want new coins for your collection? You'll probably want to turn to the United States Mint, which is the source of all new coinage. If you envision trading in your older coins for an even exchange in face value of new coins from the U.S. Mint, you better try your luck somewhere else. New coins from the United States Mint will cost you more than face value. For example, in 2017, a United States Mint Uncirculated Set cost $20.95 and the basic 2017 United States Proof Set sold for $26.95 – in both cases the issue prices are many multiples of the face value of the coins within. However, if you want pristine examples of new coins, ordering them from the United States Mint is the way to go.
Coin Dealers – If you want some new coins for your collection but don't want to buy an entire set of coins from the United States Mint (maybe you just want a new cent or dime, for example), reach out to your friendly coin dealer. Many coin dealers sell new coins in single quantities. In other words, while you can normally buy uncirculated proof coins or uncirculated coins from the United States Mint in sets, bags, or rolls, many coin dealers will sell you an individual new coin. These are called proof or uncirculated "singles." Some new coin dealers are major buyers of new coins from the United States Mint and Federal Reserve Banks and have new coins available within only a days or weeks after they are initially released.
Whether you seek new coins in circulation, from the United States Mint, or from coin dealers, your search for the latest coins can be an exciting numismatic challenge. It's fun to collect new coins because having them in your collection can help keep your numismatic "cabinet" up to date. If you're lucky, you may even discover a new variety among some of your new coins!
About the author
Joshua McMorrow-Hernandez is a freelance writer and author who has contributed hundreds of online articles and blog posts, as well as published Images of America, Tampa's Carrollwood (Arcadia Publishing, 2013). Joshua is interested in a wide array of topics, and since 1992 has been heavily involved in numismatics, a topic about which he loves to research and write. His main area of focus is 19th and 20th century United States coins, but he also enjoys Canadian coins.