What Are Your Favorite Coins? Results of This New Poll Reveal What Some Coin Collectors Like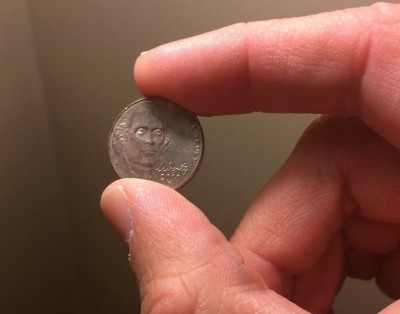 Whether you're a coin collector or a coin investor, chances are you've got a favorite coin series. If I had to choose mine, I'd probably say it is the Lincoln cent, the very first series I ever started collecting. While Lincoln pennies are very popular with millions of coin collectors, they certainly aren't the only series to stand before the numismatic spotlight.
According to a recent poll from International Precious Metals, the top favorite coin series isn't the Lincoln cent – though it stands at a respectable second place. The top coin series isn't the Morgan silver dollar either, which some may find surprising. In fact, the top favorite coin series according to the results of this poll is the Walking Liberty half dollar. Why not? It has what many numismatists consider to be the most beautiful design ever produced on a silver coin. Walking Liberty half dollars were made from 1916 through 1947 and were designed by Adolph A. Weinman. The obverse design was replicated on the American silver eagles in 1986, nearly 40 years after the last Walking Liberty half dollars rolled off the United States Mint's presses.
Several pieces were listed among coin collectors' favorite individual coins, including:
Roman Republican denarii
1732 Pillar dollar
1879 $4 gold stella
1904 Indian Head penny
1946 Iowa Statehood Centennial commemorative half dollar
1955 doubled die Lincoln cent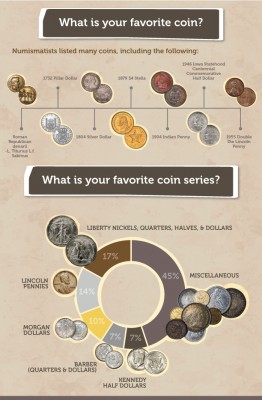 Do you agree with the findings of the survey? Do you have favorite coins that didn't appear on these lists? Coins that you wish received more attention? Here at Coin Values, we love to hear what coins you collect and invest in so we can deliver the news and information you're looking for. So, don't be shy! Give us a shout out and please be sure to share this with all of you friends on social media – I'm sure they'll have an opinion about what their favorite coins are!
About the author
Joshua McMorrow-Hernandez is a freelance writer and author who has contributed hundreds of online articles and blog posts, as well as published Images of America, Tampa's Carrollwood (Arcadia Publishing, 2013). Joshua is interested in a wide array of topics, and since 1992 has been heavily involved in numismatics, a topic about which he loves to research and write. His main area of focus is 19th and 20th century United States coins, but he also enjoys Canadian coins.