4 Bullion Coin Buys Collectors Will Love, Too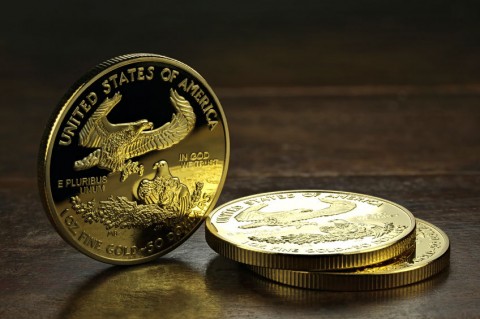 Bullion coins were originally designed for metals investors who want to store gold and silver in an easily manageable and accessible form. Yet, over the last few decades, gold and silver bullion coins have become a popular area for diehard numismatists. Whether United States silver and gold bullion or world bullion, coin collectors are increasingly turning to modern coins and particularly traditional bullion coins as a genre of numismatic interest.
What's the appeal of bullion coins to a traditional coin collector? There are several reasons many numismatists enjoy collecting bullion coins, including:
Artful designs

– Many bullion coins feature great art by renowned designers and engravers.



Cost

– Unlike numismatic gold and silver coins, bullion coins generally trade for very small premiums over their melt values.



Easy liquidity

– Bullion coins enjoy a ready and active market filled with both buyers and sellers.



Many collecting possibilities

– Bullion coins afford the collector multiple options for collecting coins, including by date and mintmark, topical subjects, and by nation.
So, what bullion coins appeal to coin collectors? Here are four that are sure to excite even the most traditional numismatists:
United States American Silver Eagles – Boasting Adolph Weinman's classic Walking Liberty half dollar design on its obverse, the American Silver Eagle is one of the most popular bullion coins in the world. It's also one of the most commonly sought by traditional coin collectors, who often assemble date sets of American Silver Eagles.

United States American Gold Eagles – Like their silver counterpart, American Gold Eagles feature an obverse motif from a famous designer: Augustus Saint-Gaudens. The Saint-Gaudens walking Liberty design on the obverses of all American Gold Eagles directly borrow from the Saint-Gaudens double eagle of the early 20th century.

Mexican Libertad Gold & Silver Coins – Mexico's Libertad bullion coins feature a beautiful image of the winged Roman goddess Victoria soaring before Mexican volcanoes Popocatépetl and Iztaccihuatl. On the reverse of the Libertad coins is the regal Mexican coat of arms.

Great Britain Britannia Gold & Silver Coins

– The Royal Mint has struck Britannia bullion coins since 1987, beginning with gold coins and later including silver coins. Britannia bullion coins feature an obverse image of Britannia, a goddess figure representing British power and unity. Britannia is featured on the reverse of the gold and silver British bullion coins clothed in draperies, holding a trident in her right hand and British shield in her left as she defends her nation. The obverse of the British Britannia displays a motif of Queen Elizabeth II in the usual side-profile bust.
Certainly, there are many more gold and silver bullion coins that enjoy strong followings among numismatists. Coin collectors who are interested in pursuing bullion coins should consider checking out a local coin dealer or major bullion firm that handles gold and silver coins from the United States and around the world.
About the author
Joshua McMorrow-Hernandez is a freelance writer and author who has contributed hundreds of online articles and blog posts, as well as published Images of America, Tampa's Carrollwood (Arcadia Publishing, 2013). Joshua is interested in a wide array of topics, and since 1992 has been heavily involved in numismatics, a topic about which he loves to research and write. His main area of focus is 19th and 20th century United States coins, but he also enjoys Canadian coins.