Gold, Silver Bullion Prices Falling Fast Today - Is Now The Time to Buy or Sell?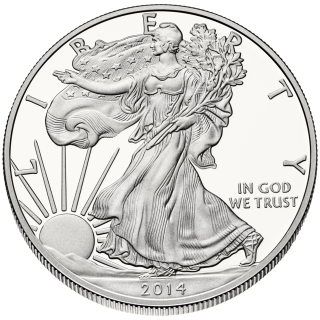 When I went to sleep last night, silver was at $17.04 and gold was trading at $1210. All morning long today, I've been watching prices for both metals trend downward, and where it will end up is anybody's guess. This event, of course, is causing some discomfort for bullion investors who purchased American silver eagles and American gold eagles over the past couple weeks, as metals prices looked to be rebounding from lows in early October.
Right now, silver is at $16.32 and is at the lowest price it has been since 2010. Meanwhile, gold is just under the $1,200 threshold, where it was in early October. What does this mean? Is it time to sell or time to buy silver and gold coins? While I am not a financial advisor, what I will suggest is to take a prudent approach. This market slip could be a brief matter. If you are in a position to snap up bullion though, it might be a good opportunity to buy silver or gold if you are willing to gamble a bit.
Sure, prices could fall further. Or, as happened less than a month ago, they could correct later today or tomorrow, or perhaps next week, providing short-term gains for those who want to turn their bullion investment around quickly.
Whatever happens with bullion prices today, I am curious about what this market activity means for American eagle coin sales. You might recall that the U.S. Mint sold 1.15 million American silver eagles on a single day earlier this month, when silver briefly dipped just below $17. I look forward to seeing what the U.S. Mint bullion sales report for today reveals; I'll be providing both a week-end and month-end comprehensive American eagle coin sales report over the next two days, so please stay tuned.
By accepting you will be accessing a service provided by a third-party external to https://coinvalues.com/