Build An Affordable Set of U.S. Silver Coins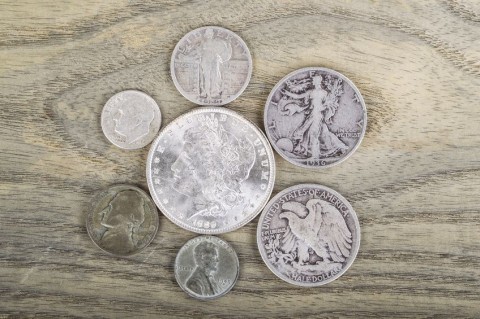 ​Coin collectors throughout the United States and around the world love American silver coins. There are many reasons such diverse individuals enjoy collecting United States silver coins. From the beauty of the designs to the universal familiarity of classic U.S. silver type coins, there is plenty to love about United States silver coins.
Coin collectors who want to assemble a collection of silver coins representing the most famous U.S. silver issues have a wide variety of coins they can choose from. If there was an affordable, defining U.S. silver coin collection, what coins should it include?
Here's a list of the coins I think every U.S. silver coin collection should include. Surely you might disagree on the selections, so please chime in and share your thoughts on the most important coins to include in an affordable U.S. silver collection!
Prices below correspond to the general market when the bullion value of silver is at or below $20 per ounce.
Pursuing one example of all of the coins mentioned above would set the collector back by around $100 to $200, depending on the dates and grades of the coins bought; buying higher-grade examples or rare dates would, expectedly, make such a set cost much more than $200 to assemble. Whether bought by a beginning collector or a more seasoned hobbyist, this silver coin collection is ideal for an array of budgets and collectors with a wide variety of numismatic tastes.
About the author
Joshua McMorrow-Hernandez is a freelance writer and author who has contributed hundreds of online articles and blog posts, as well as published Images of America, Tampa's Carrollwood (Arcadia Publishing, 2013). Joshua is interested in a wide array of topics, and since 1992 has been heavily involved in numismatics, a topic about which he loves to research and write. His main area of focus is 19th and 20th century United States coins, but he also enjoys Canadian coins.