Why I Love Collecting Quarters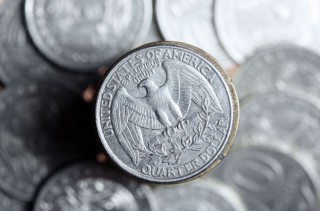 Many coin hobbyists are collecting quarters, and it's no surprise – the quarter dollar is truly the workhorse of circulation. The first United States quarters were made in 1796 and have been struck ever since with very few interruptions in production. While coins like the one-cent piece, nickel, and dime play relatively smaller roles in day-to-day circulation these days due to inflation, the quarter remains one of the single most important denominations and has seen continued use in vending machines. I use quarters just about every day.
They're the one denomination that I keep handy in the car for buying inexpensive drinks at fast food restaurants, paying for cash tolls, and using at parking pay stations. Like more than 100 million other Americans, I collected the 50 States Quarters when they were in production during the years 1999 through 2008. I also later transitioned to assembling a set of District of Columbia and Commonwealth Quarters as well as America the Beautiful quarters.
There's something for everyone who collects quarters. For the type collector, there are classic series such as Draped Bust quarters, Capped Bust quarters, and Seated Liberty quarters – all of which are relatively scarce and command huge premiums in the finer grades. Many dates in all three of those series are extraordinarily scarce, most especially in the case of the Draped Bust quarters, all of which are rare.
Barber quarters and Standing Liberty quarters are popular series to collect by date and mintmark, and with the exception of some key dates are relatively affordable to buy. As for Barber quarters, the three key dates include the 1896-S, 1901-S, and 1913-S Barber quarters – each of these coins is worth thousands of dollars in a grade of Fine-12. Commanding a price of nearly $7,000 in a grade of Fine-12, the 1916 Standing Liberty quarter is the rarest for its series, while the 1923-S is the next-scarcest regular-issue Standing Liberty quarter, costing around $750 in Fine-12.
While I love the classic beauty of the five different quarter series I mention above, perhaps my favorite quarter to collect in terms of sheer availability and affordability is the Washington quarter. This series, which began in 1932 as a commemorative coin honoring the 200th birthday of the first United States president, is not only still in production today, but it also provides plenty of wonderful collecting opportunities for beginning and seasoned hobbyists alike. The 1932-D and 1932-S Washington quarters are the regular-issue key dates for the series, with each of the two coins costing about $200 to buy in a grade of Fine-12.
As I mentioned earlier, the 50 States Quarters made from 1999 through 2008, District of Columbia and Commonwealth Quarters in 2009, and America the Beautiful Quarters made since 2010 are all very collectible. Best of all, they're readily available in circulation for face value. The 1982 and 1983 Washington quarters, which are scarce in uncirculated grades, are actually copper-nickel clad coins that are collectible in better circulated condition and can be found in pocket change with a bit of searching. Lightly worn specimens are worth as much as $2 to $4.
Going back even further, pre-1965 Washington quarters are great coins for silver bullion investors. In the most well-worn grades, pre-1965 90 percent silver Washington quarters can be bought as junk silver for a small premium over spot. They have the added advantage of being worth at least face value, so if silver prices should ever fall below face value (an unlikely, but not impossible, event), they can be easily spent as regular money. Also, 90 percent Washington quarters are easily recognizable and thus they can be readily liquefied.
All in all, it's not difficult to see how collecting quarters is something that can be fun and challenging. With plenty of options out there for collectors of all budget levels and interests, there is a pocket full of reasons to collect quarters.
By accepting you will be accessing a service provided by a third-party external to https://coinvalues.com/