Is It Time To Build 21st Century Type Coin Sets?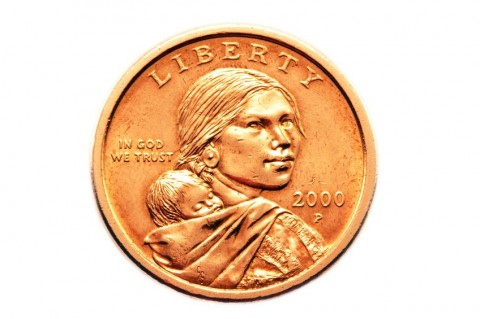 Type set coin collecting has been a favorite pursuit of many United States hobbyists for years, and one of the most popular type sets that collectors build is the 20th-century coin set. For those who don't know, a 20th-century type coin set consists of one coin bearing each design produced by the United States Mint during the 20th century.

The specifications of the coins needed for such a set vary from including all minor die varieties to just the major ones, and some quibble over including coins dated 1900 or 2000 – many say the 20th century did not begin until 1901 and ended in 2000. Others like including all – and only – coins whose dates precede with a "19."

Now, as we verge on completing the first two decades of the 21st century, it is time we coin collectors ask ourselves: "What about 21st-century type sets?"

Well, what about them?

Even less than 20 years into the new century, U.S. coin collectors can choose from more coins with 21st-century dates than many can even begin counting. With the 50 States quarters, America the Beautiful quarters, Presidential $1 coins, Native American dollars either ongoing or recently completed, and – possibly – the Innovation dollar series coming around the bend, it would take a decent upfront capital investment just to catch up on all the new coins that have been made since the year 2000 and to also get a good start on the coins that are to come.

Of course, given the rate that the U.S. Mint is producing new types of circulating coinage these days, it would seem to make sense that the sooner one gets started on building a 21st-century coin set the better. After all, waiting even just another year may mean having to acquire another 15 to 20 more distinct types of coins than if you began building the coin set this year.

So, what would a 21st-century set include? As of 2017, such a set would include the following coins:

Don't let the relatively modest 14 entries above fool you. Counting all – all – of the circulating designs minted since 2000, you would have to collect more than 150 coins – a feat that to some might feel more like building an entire coin collection rather than just the beginning of a century-long type coin set.

Where do you begin? Starting at just about anywhere in a 21st-century type set makes sense, because this collecting objective just keeps getting bigger with each passing month as more America the Beautiful quarters and other new circulating designs hit the street. Better get moving while the going is still good!

About the author
Joshua McMorrow-Hernandez is a freelance writer and author who has contributed hundreds of online articles and blog posts, as well as published Images of America, Tampa's Carrollwood (Arcadia Publishing, 2013). Joshua is interested in a wide array of topics, and since 1992 has been heavily involved in numismatics, a topic about which he loves to research and write. His main area of focus is 19th and 20th century United States coins, but he also enjoys Canadian coins.